"Made complex scientific concepts easy to grasp and framed them within a context we could relate to.
Really well structured."
(Vulnerable Children's Practitioner)
Whether you're looking to develop the knowledge & skills of your workforce, need a stimulating presentation, thought-provoking keynote, or want to introduce a different perspective as part of an event, look no further!
Our illuminating training, talks and workshops provide cutting-edge information & practical tools to help equip every kind of practitioner whose role involves supporting the wellbeing & healthy development of children, young people and vulnerable adults.
Whether you need a keynote speaker; a single or selection of workshops or presentations (with Q&A if needed); a one-off, short or long-term training programme; we can help.
We design our input around the specific needs of your organisation or expectations of your audience,
use easy-to-understand language, ensuring our input is relevant, actionable, and that your delegates
can put their learning into action straight away.
"Brilliant public speaker! Answered questions along the way, made everything easy to understand.I felt visible and included."
(Children's Resilience & Wellbeing Conference Attendee)
Below are a range 'Healthy Brain Development' and 'Social & Emotional Competence & Wellbeing' options outlining the kind of subjects we cover. Although we always adapt our material according to what you need, this 'menu' gives you an idea of what you can expect to learn about from our input.
Whether you know exactly what you want or not, need more information or have any questions, just call us for a chat, or send us a message.
Don't worry if you're not sure whether you need our input yet; Just contact us, and if we can help, we will.
Understanding & Nurturing Healthy Brain Development
"Made very complex scientific
theory accessible.
Really well articulated."
(Early Years Practitioner)
Good Foundations; Building the Early Brain
Pre-school settings are under growing pressure to ensure children are 'learning-ready', but the most effective way to support their development is to ensure your environment is 'child-ready'.
This session explores the very basic brain a child is born with and will help you to understand how this is shaped throughout the first 5 years of life. Most importantly, we will explain what you can do to nurture children's development during this period of rapid neurological growth. In essence, you'll learn;
How early experiences affect-positively and negatively- children's learning capacity, emotional regulation and all-round healthy development

Why social interaction and play are essential in cultivating a healthy brain and a thriving mindset

How adverse experiences can compromise development, and what you can do to support these children's cognitive, social and emotional growth
"The delivery and content was all
very helpful, all of which I will
consider when working with
children in my future practice."
Flourishing! Nurturing the Developing Brain
Many of us are increasingly concerned about how fast 21st children are growing up compared to just a few years ago, and the impact this is having on their wellbeing; Mental ill-health in primary aged children is growing at an alarming rate.
This session helps you to understand brain development between the ages of 5-11, and what you can do to most effectively support children's learning and personal growth as they navigate the increasing pressures-real or imagined-of being young; at school, through social media, peer pressure etc.
Ultimately you'll learn how to get the best out of your children; counteracting the excess stimulation that many of them experience, and helping you to provide a 'balanced diet' of life which nurtures their ability to learn well, live well and 'be' well.
"I thoroughly enjoyed the course
and found the information
extremely useful. I look forward to using the games and other ideas with my 1:1."
More Play Please! The Neuroscience of Curiosity & Playful Learning
This session helps to explain recently discovered structures in our brains that are dedicated to play.
These are actually effective throughout life, not just in childhood, meaning we are never 'too old' to play!
This illuminating session; which can also be extended to include a practical creative workshop; explains:
How play and curiosity serve as fundamental building blocks for children's learning & development

How playing actually turbo-charges neural connectivity and healthy biochemistry

That; contrary to what we may believe; play does not 'get in the way' of learning, but is actually an essential gateway to learning, full-stop!
"I'll be a lot more mindful about the way someone's brain is working...
About the importance of the
relationship and empathy when

tailoring my support."
(Lincolnshire Employment and Accommodation Project)
The Turbulent Brain; Riding the Storm of Adolescence
The teen years and early twenties can be a chaotic time-even for the most stable young people-but modern neuroscientific research is rapidly developing our understanding of why the brain behaves so strangely during this time. This session explains the fundamental changes which take place in the adolescent brain, helping us to make sense of many of the associated problems; disengagement; apathy; erratic, impulsive behaviour; bad choices and damaging peer relationships.
In spite of this very fragile window of time, the adolescent brain is actually a power-house for learning as it literally reconfigures itself for life in the adult world, and this session ultimately explains how you can most effectively support young people-and yourself!-through the turbulent transition into adulthood.
"I can't recommend the course enough.
I thought it was fascinating and that Jo was amazing. I will certainly sing
its praises and suggest that we,
as a workforce, would benefit greatly from attending this."
(Women's Refuge & Outreach Support Worker,
West Lincolnshire Domestic Abuse Service)
Hope for 'Helplessness'; The Neurology of Attitudinal Change
This session explores why many children & adults learn to become 'helpless'; unmotivated, resistant to change, with the expectation that nothing can or will ever be different.
These apathetic attitudes can keep individuals, groups-or even whole communities-powerless; resigned to 'failure' & situations such as worklessness or offending etc.; often for life. So how do you help the disempowered to believe that change is possible, let alone instigate it?
This session lifts the lid of the actual neurology of 'Learned Helplessness'; helping you to facilitate neurological change 'from the inside' that then translates into more positive attitudes, self-supporting behaviours and optimistic mindsets.
In essence, you'll learn about what you can-and can't-do to transform the 'hopeless and helpless' into the 'helped, helpful and hopeful'.
"Please accept a warm word of thanks Jo, for the very thought-provoking workshops which have given me so much!
I have been sharing my knowledge
with others with such enthusiasm."
(Therapeutic Foster Carer)
Thriving or Simply Surviving? Strengthening the Vulnerable Brain
Many children and adults can be considered 'vulnerable', and there are various reasons why they may not have yet developed; and in fact may never fully develop; brains which are well equipped to learn, adapt, make decisions and function well in general.
This session throws light on the neurological underpinnings of many of these vulnerabilities i.e.; weak sensory processing, low self-esteem, autism, stress, Adverse Childhood Experiences etc.; helping you to decode many of the associated difficulties; engagement, learning, withdrawal, anger, power-struggles and the 'I give up' attitude.
Most importantly, you'll learn what you can do; even under adverse circumstances; to identify & 'strengthen the strengths' hidden within these vulnerable brains.
"I've realised why my young people think the way they do and learned
to be more mindful of brain chemistry. It's helped me to not judge and understand instead."
(Vulnerable Children' s Support Worker)
Risk, Reward and Impulsivity; The Neurology of Recklessness
A common misconception about risk-takers is that they 'think they're invincible', but recklessness is much more complex than this. The truth is that these individuals are often not thinking at all.
They are driven by sensations, not thoughts, and what is usually more potent is not the 'behaviour' itself, but the feelings of excitation that accompany it. Consequently they are ill-equipped to anticipate consequences and identify alternative courses of action.
Although normal development changes; i.e. adolescence; can dramatically alter perception to novelty, for those who are already already vulnerable, a downwards spiral of behaviours can prevail, and often leads to the far worse consequences of their indifference or rage.
This session explores the neural wiring & biochemistry of this very fragile brain, and how; with the right input; you can transform it. By understanding what you can-and must-do, you can ultimately help risk-takers to break the cycle of self-defeating, and potentially devastating, emotionally-charged behaviours.
"An enlightening, insightful and formative introduction to what can only be described as an invaluable subject."
The Transformative Power of the 'Anger Switch'
Anger is often considered a problem but; whether child or adult; it is what people 'do' with their anger; not the emotion itself; that can make it so challenging. However, all behaviour is a form of communication, and powerful feelings of pain, grief, frustration or fear are often at its heart. Unfortunately, rage can hijack our ability to help; In the aftermath of anger, bad feelings can instead be further intensified by regret and shame.
This illuminating session explores the brain's 'anger switch', enabling you to understand the 'fight-flight' response, and just why diffusing it can be so challenging. Most importantly, you'll learn the amazing science which explains why '; especially for young people; turning the anger switch off starts with you. Armed with this knowledge, we can help those 'controlled by anger' to transform into individuals in control of anger.
"The session was great;
I'm already putting together resources to help implement change."
(Looked After Children & Refugee Support Worker)
'Connectivity = Creativity'; The Magic of the Creative Brain
Many of us are interested in the role of creativity in personal growth and development; especially as the arts are squeezed from the curriculum. We instinctively know that creativity plays a crucial role in nurturing personal, social and emotional skills but, often, we simply don't have the understanding of creativity at a neurological level, or the language to meaningfully explain this.
This session; which can be extended to also include a practical workshop; explains;
How; contrary to the idea that it competes with 'learning'; creativity is actually a super-power of neural connectivity

The biochemical changes generated by creative activity which promote both wellbeing and learning

How creativity ultimately enhances the brain's capacity to learn anything!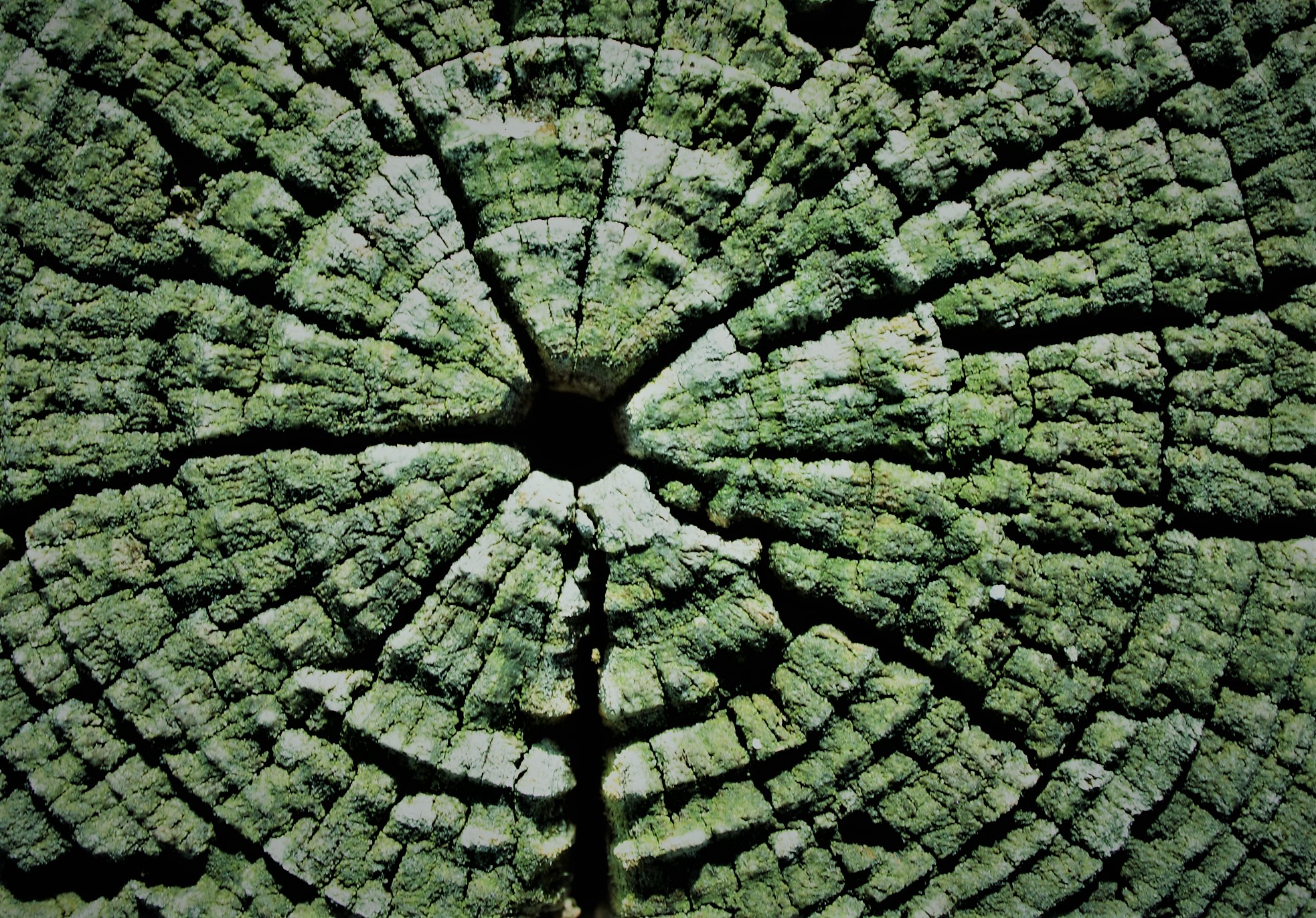 "I really enjoyed the course,
I was inspired..."
(Older Person's Care Worker)
Incline or Decline? Creativity and the Ageing Brain
We equate our very sense of self with our ability to think, yet a great truth about brains is that if we don't use them, we lose them. Neuroscientific research is showing how we can stimulate the brain at a stage typically associated with deterioration, and this workshop explores one of the most important findings; that we can influence and improve brain function by up to 70%, just through the activities we participate in, and that creativity is, in fact, one of the most powerful ways to do this.
With growing pressure to respond to the 'ageing crisis' through non-clinical means, the arts are increasingly being used to alleviate dementia, and the associated stress and anxiety it can cause.
Covering both theoretical & practical approaches-and with an additional hands-on creative workshop available-this session will help all practitioners; in housing, health and social care-with or without artistic experience-to creatively tap into the extraordinary strengths that still exist within the Ageing Brain.
Social & Emotional Competence and Wellbeing
"Thank you very much Jo, for an
engaging and stimulating INSET.
It was perfectly paced
and thought-provoking,
just what we needed."
(Head Teacher, Nottingham Children's Hospital School)
Cultivating Strength from the Inside Out; Overcoming Fragile Self-Esteem
Fragile self-esteem manifests itself in all sorts ways and is at the heart of so many of the difficulties faced by our children, or the adults that they have become.
Strong self-esteem is the key to navigating life's challenges effectively and, without adequate input, we instinctively know that a great many of our service-users will carry their vulnerability with them through life, ultimately impacting every decision they make.
But what is self-esteem anyway? Few of us actually have an articulated definition; much less any clear indicators of what low and improved self-esteem look like. This session introduces a specific model and theory of self-esteem; helping you to understand what it is, where it comes from, and equipping you with practical ideas to nurture and maintain its growth in the individuals you support, 'from the inside out'.
"Questions were thoroughly answered, discussion was open and unbiased.

Great delivery."
(Young People's Support Practitioner)
Ready to Fly?; Nurturing Strength, Growth and Resilience
Resilience is a growing issue for today's children, particularly as they are faced with increasing pressures-real or imagined. A reducing curriculum paired with constant and immediate access to stimulation through screens and social media are ever-reducing opportunities for children to experiment with different solutions, practice determination, learn from boredom, and generally experience failure as an opportunity for growth.
This session explores the key principles and basic neurology of resilience; 'bouncebackability', perseverance, and an "I can" attitude; essentially helping you to cultivate a thriving mindset in
your young people that prepares them to mend broken wings and fly through life!
"Engaging and fun,
very informative."
Rising Above Life's Challenges; Practical Strategies to Teach Learners About Wellbeing
Increasingly, we hear about the growing wellbeing problems affecting today's young people, and their short and long-term effects; physical and mental ill-health, worklessness, criminality and much more besides...
But schools lack the resources to teach our children about their most important job; taking care of their own wellbeing. If our children are to lead successful lives, we need to meaningfully engage them in subjects such as mental health, resilience and peer pressure; ensuring they see themselves as capable individuals-in charge of their own futures outcomes... But how do we do that?
This session introduces a range of practical ideas and creative activities-all of which can be adapted according to need, age & ability-to help strengthen a whole host of competencies; such as friendship skills, self-awareness and managing failure etc; fundamentally, helping children to 'prepare well for being well'.
"It was an inspiring morning and we
are determined to follow this up."
Switch off - Thrive On; The Impact of Retained Reflexes on Learning, Behaviour and Life
Each child develops differently, but some struggles that endure; i.e. poor coordination, attention, impulse-control, organisation and sensory processing-many of which are attributed to ADHD and ASD-are often a result of 'retained reflexes'. These developmental systems are the foundation for learning and neurophysiological maturation, each being intended to play its part in sequence and then switch off. However, if any remain 'switched on' by 5-7 years, many challenges can arise; behaviourally, socially, emotionally, physically and intellectually. Without intervention, these can profoundly affect children's learning experiences and compromise a fulfilled journey into adulthood. Providing both theoretical insights and a practical playful workshop, this session will help you to understand;
The different types of reflexes; their function; and why they may not switch off (or are 'retained')

How to recognise retained reflexes-both physically and behaviourally

How to create an enriched environment and physical interventions to help 'integrate' retained reflexes back into the nervous system and thus mitigate their effects
"Easily the most thought-provoking
and accessible training session
I've ever attended."
(Music in Health Care practitioner)
The Power of 'Heart-Based' Emotion; Connecting Through 'Presence' (As Well As Practice)
If asked to describe ourselves as human beings, most likely we describe ourselves as 'humans doing'.
The essence of our 'being' is not easy to define, and yet it is often this aspect of 'the self' that makes
our practice so effective, especially for those of us who support 'vulnerable' people.
We frequently describe our approach as 'intuitive'-but instinct can be difficult to decode and even more difficult to trust. However, this 'sixth sense' has a scientific component and this session introduces a growing body of research which will help you to understand;
The fascinating interplay between our 'thinking' brain and 'intuitive' heart

How your nervous system's electro-magnetic energy field is primed to unconsciously connect and attune with everyone in your environment

How to tap into and magnify this innate power; the magic of 'presence' as well as your practice...
"Fantastic insight into why what
we do works. I understand when
we're likely to be less effective,
and when our service-users
are more likely to respond."
The 'Cultural Hangover'; The Contagion of Attitudes and Beliefs
Many communities; i.e. in areas of social & economic deprivation; are often affected by issues, often many years after the 'end' of the problem. Decades of investment haven't achieved their desired ambitions for deep & lasting change; improved health, employment and aspirations, etc.
So why is it often so difficult to change the outcomes of a community or town?
The phenomenon of 'Learned Helplessness' can help us to understand how limiting beliefs and attitudes can become deeply ingrained in communities over generations, and why elevating motivation and inspiration is so challenging.
There are no quick wins, but there is much to understand about how; at a completely unconscious level; our nervous systems respond-positively and negatively-to the communities to which they belong.
Once equipped with this knowledge, we can start finding ways of harnessing the extraordinary power of 'human connectivity' to realistically facilitate sustainable, meaningful change.
How Much Does Our Training, Workshops & Talks Cost?
The prices of our training, talks, keynotes and workshops vary according to session length, numbers, planning time, travel, resources etc., but the below offers a transparent guide to what and how we charge.
We do our best to be flexible according to your needs and resources, and offer discounts for multiple bookings, so please contact us to chat your needs through with us.
All prices include electronic copies of your presentation and any other resources used as part of your session. VAT does not apply.
Presentations & Keynote Speeches (up to 2 hours) £200-£500

Half day training (2.5-3 hours) £425-£525

Full day training (up to 7 hours) £800-£1000